Voted #1 Pool Tile Cleaning Service in Indian Wells
Your beautiful pool deserves the best care. Our team works hard to keep our reputation as the finest pool tile service in the Indian Wells community.
Our clients agree: Best Pool Tile offers fast, earth-friendly, no-compromise tile cleaning, with obsessive attention to detail.
In this desert area, buildup on your pool tiles is unavoidable. However, keeping your tiles looking new is easy with an occasional cleaning by our professionals.
The ABCs of Cleaning Your Pool Tile
No matter how well you maintain the chemistry and balance of your pool water, desert heat causes calcium to build up on your pool tiles. You've probably seen this whitish gray residue. How do you remove it?
Never use abrasive cleaning stones, harsh scrub pads, or heavy duty chemicals! Some of these may temporarily make your pool tile look new. Yet they can harm the environment, shorten the life of your pool tile, or even affect your own health.
If you're careful, meticulous and regular, you can carefully make a difference using softer scrubbing materials on your tile. However, nothing beats the right kind of professional cleaning, at least occasionally.
Our precision process never causes fading or damages your tiles. It helps save the environment. It's fast. And best of all, that awful looking mineral layer is gone.
Here's Why Our Method Is Safe and Kind
True pool experts know this: bead blasting is the most effective and safest method for cleaning tiles. It won't affect the chemical balance in your pool water either.
We carefully recycle the glass beads we use for cleaning so that we can further reduce our carbon footprint.
If you've ever seen the terrible dust storm from someone using sand or silica to clean tile, you'd agree: our method is far safer for your health. Cleanup is much quicker and easier too.
Cleaning tile this way means we usually never need to drain your pool. Our team takes pride in giving you the friendliest, low-hassle experience.
Column 1

B Y





Richard did an excellent job cleaning the tile and acid washing my pool. The tile looks new again! He went out of his way address a leaky filter issue. He also performed a water level adjustment. This was second time Richard performed the tile cleaning and I will use his services again in the future.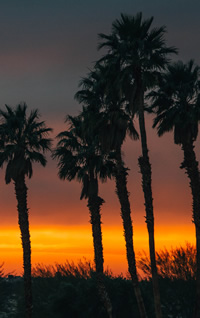 Whether you have a special event coming up or you just want your pool looking great, call us…
(760) 610-3392
We'll get your pool looking amazing!
What does tile look like before and after we clean? Here's a quick comparison: