Keeping Pool Tile Perfect in Rancho Mirage
Your gorgeous pool deserves the best. Our team works very hard to maintain our reputation as the finest pool tile cleaner in the Rancho Mirage community.
Our clients recognize Best Pool Tile for offering fast, earth-friendly, no-compromise service, with scrupulous attention to detail.
While pool tile buildup in this desert area is inevitable, keeping your tiles looking like new is easy with an occasional professional cleaning.
Pool Tile Cleaning Basics
Even with perfect pool water chemistry, desert heat will cause a gray or white residue on your tiles. This buildup comes off easily with regular professional cleanings.
You don't need abrasive cleaning stones, scrub pads, or harsh chemicals to get your pool tile looking like new again. All of those methods either don't completely work, they can hurt your tiles or even endanger your health and the environment.
Our precision process never causes fading or damages your tiles. And best of all, that awful mineral layer is gone.
Is Our Method Safe?
Real pool experts know: bead blasting is the safest and most effective way to clean tiles. Neither will It affect the chemical balance in your pool water.
We recycle our glass beads to further reduce the carbon footprint. What's more, cleaning tile with these is far safer for your health than using either sand or silica. Cleanup is much quicker and easier too.
Your weekends and relaxation time are special. We have the training, specialized equipment and experience to get your pool tile perfect in a hurry, often without even needing to drain the pool. Our service people pride themselves on giving you the friendliest, low-hassle experience.
Column 1

B Y





Richard did an excellent job cleaning the tile and acid washing my pool. The tile looks new again! He went out of his way address a leaky filter issue. He also performed a water level adjustment. This was second time Richard performed the tile cleaning and I will use his services again in the future.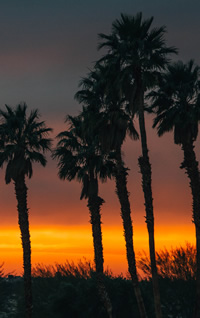 Have a special event coming up? Or just want your pool looking great again? Call us…
(760) 610-3392
Get your pool looking great again.